* * * * * * * * * * * * * * * *

Fantastic!!! Like night and day. I've been playing since I got home from work . Thank you so much!

Christopher O.

* * * * * * * * * * * * * * * *

OMG ... After your piano has been tuned, ask Andrey to play something and you will hear your piano come to life, and you will be impressed with his piano skils as well. Thank you for a wonderful job!

John M.

* * * * * * * * * * * * * * * *

"Everyone who touches the piano
- says you did an amazing job with it...
Thank you!"

Rustin W.
NewHouse Hotel, Denver

Read more...

* * * * * * * * * * * * * * * *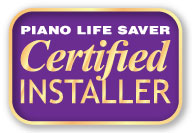 Colorado - It's a beautiful place to live, but for pianos it's an extremely dry climate, which results in - cracked soundboards, loose tuning pins, and problems with action mechanism.
How do you save your precious piano?

- Install a humidifier!

Read more...





* * * * * * * * * * * * * * * *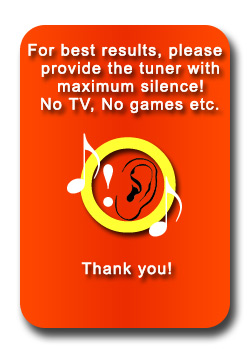 Over 10,000 pianos tuned!

Hello, my name is Andrey Botyarov, owner of "Piano Setup".

I'm a full-time Piano Tuner / Technician and I offer many services including: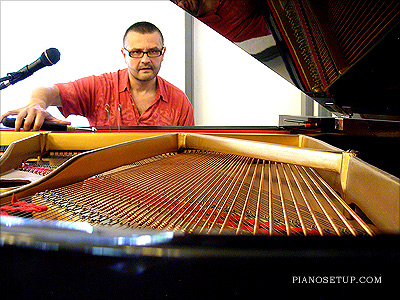 STANDARD AND CUSTOM PIANO TUNING

ACTION REGULATION

PIANO REPAIRS

PIANO HUMIDITY CONTROL SYSTEM

PLAYER PIANO SYSTEM INSTALLATION

Some of my customers are:

University of Denver (2014 - present)
Colorado Heights University
Schools
Churches
Recording Studios
Piano Studios
Local Artists
Art Galleries
Clubs
Piano Bars
and Homes.

I love music! ( I have a bachelor's degree in music ) I love pianos, and taking care of them!

It doesn't matter for me if it's a Yamaha Grand piano or a Noname spinet, I serve each piano as if I owned it myself.

I'll fix a non-functioning key, a sticking key, sustain notes etc, for free if it can be done within 10-15 minutes.

I service all types of spinet, console, upright and grand pianos.



PLAYER PIANO SYSTEM INSTALLATION OR UPGRADE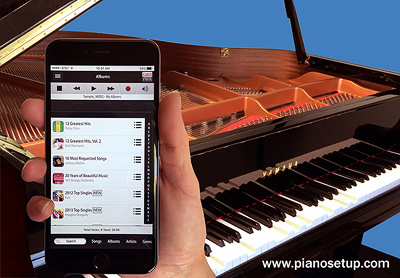 Imagine every song you listen to being played live in your own home with a press of a button. You can even play the piano along with your favorite songs if you want to. Control it all with any of your musical devices, it's as simple as pressing play and pause.

The QRS PNOMation III player can be installed almost into any piano and it won't even be visible. It is the perfect entertainment for any mood or occasion. You can even practice, record, and playback songs with headphones. Don't dream about it anymore! Install the QRS PNOMation III player and enjoy the show!

Read more...



ABOUT TUNING

All tuning will be done by ear, tesing with intervals of fifths, thirds, etc.
I use ETD (electronic tuning device) for pitch raise (pitch adjustment) only.

Usually, it takes 1 - 1 ½ hours to tune a regularly maintained piano.
If piano has been awhile since your last tuning, (2 years or more) it may take some extra time.

You may be surprised at how good your piano can sound and how much more enjoyable the piano is to play when given a fine tuning!











This beautiful upright piano just got new life. See more

before...
and after!
| | | |
| --- | --- | --- |
| | | |
| This BALDWIN just got all new key tops. Enjoy! | | Working on a "Piano Action" in my workshop |